PCB design

services

Sienna Ecad's core competency is its PCB design capabilities. More than 150 highly skilled PCB layout engineers working with world-wide customers deliver "First time right designs". The stringent process, continual training programs on current technologies are the keys for the success of the company. The experience acquired from handling highly complex PCB designs for cutting-edge technologies spread across major Industry Verticals like Military, Aerospace, Telecom, Medical, Automotive, Industrial and consumer electronics. "Quickest Turnaround Time"- With flexible working hours, multiple resources, shifts (24 X 7), skill programs and Stringent Quality Checks, ensure that extreme turnaround time challenges are achieved for customers. Our established design credentials combined with world class prototyping facilities makes the logical design into a working printed circuit board in the quickest Turnaround Time! This made Sienna Ecad the leading PCB Design Engineering Centre for most of the leading Multinational R&D's.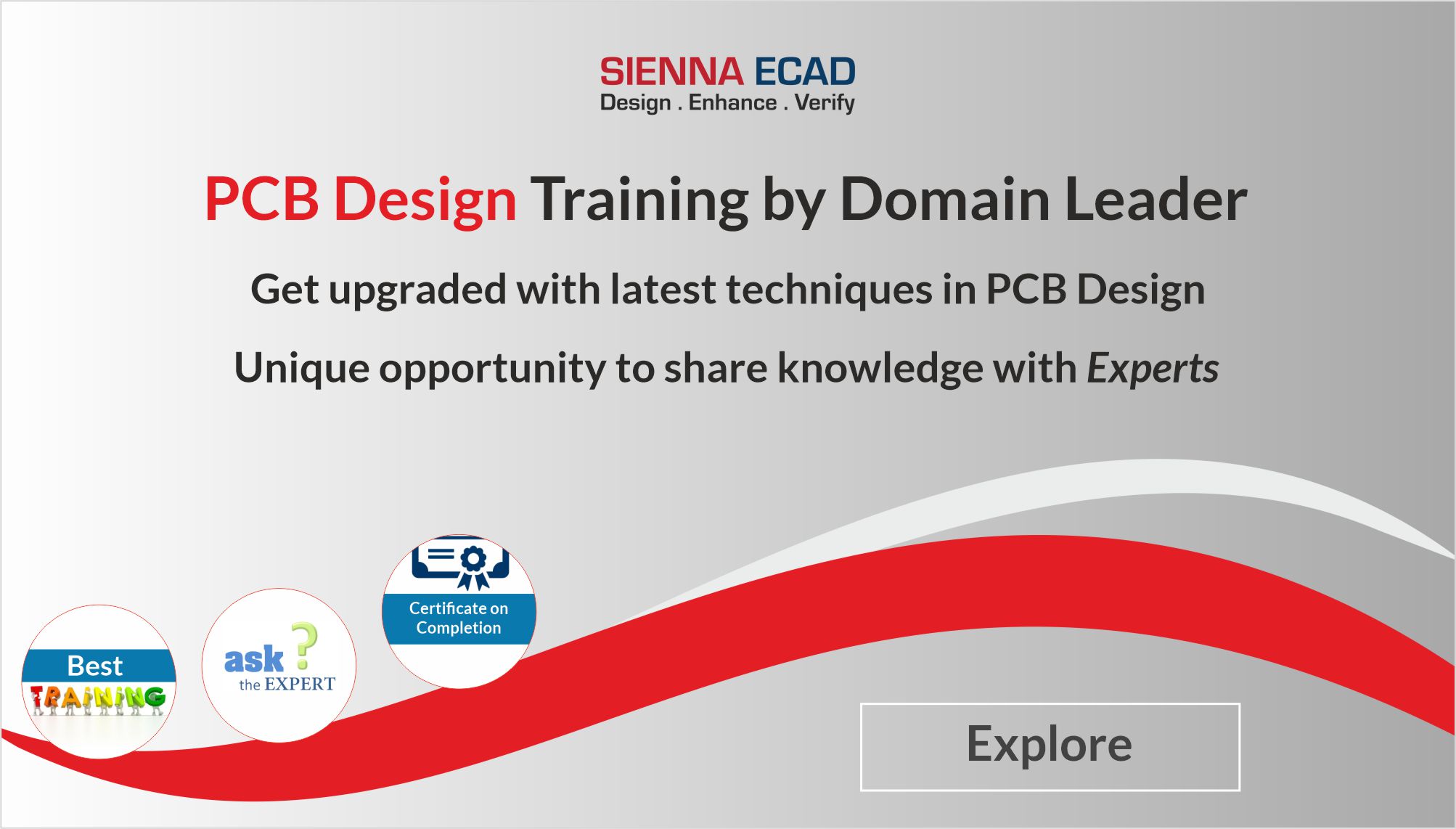 DIFFERENTIATING FACTORS
Over 12000 complex and HDI designs completed in 19 years.
Expertise in High speed digital, Mixed signal, Analog & Power boards.
Innovative design methods in Fine Pitch Micro BGA designs.
Handled upto 0.37mm BGA pitch designs with 2 mil/ 2mil track/spacings.
Design technologies with stacked and staggered µ via HDI technology.
Integrating Mechanical & Electrical CAD data for assembly verification.
Board level, System level SI , PI, EMI/EMC & Thermal analysis.
High bit rate (~ 28Gbps) analysis for serial I/O designs.
Signal performance analysis for Reflections, Timing, BER, EYE opening.
DC drop analysis in power supply rails due to copper losses.
ISO 9001: 2008 CERTIFIED by TUV Rheinland.
Custom Programs: Over the years we have developed custom programs and scripts to gain efficiencies, improve quality and augment the current design tools.
TOOLS

Cadence Allegro: Users of cadence tool suites since 2000. Support all 14X version to latest versions. Expertise in handling very complex designs. Capability to reduce design cycle time by 50%.

Mentor Graphics Expedition, Power PCB (PADS), Boardstation and all schematic tool configurations

Altium: Support all latest releases.